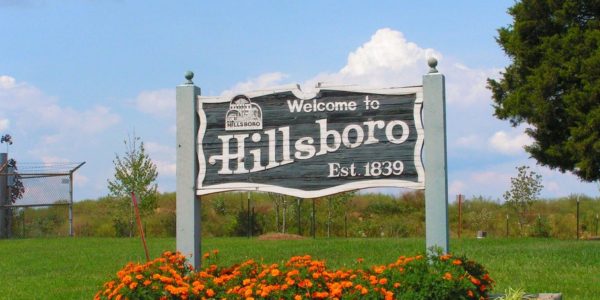 Home Inspections in Hillsboro, Oregon
Crawford Inspection Services has been performing home inspections in Hillsboro, Oregon since the mid-1980s.  Hillsboro is one of Oregon's fastest growing cities and a great place to live.  Nestled roughly 15 miles west of Portland, Hillsboro has historically been a fantastic suburb with everything from classic older homes to modern community planned developments.
Over the past 20 years, there has been a real push towards housing density and a very urban vibe is starting to show up in parts of the city.  Geographically, Hillsboro has some great things going for it. You are located just 20 minutes from downtown Portland to the east.  In sharp contrast, heading to the west, you will quickly find yourself deep in the big fir trees of the Oregon Coast Range. Hillsboro really offers the best of both worlds.
Quality employment opportunities abound in Hillsboro. Intel Corporation has their largest single site in the world located in Hillsboro.  This is a huge anchor for the city in terms of jobs and general infrastructure.  Additionally, many related high-tech companies have followed Intel to Hillsboro. Thus the area has been given the nickname "Silicon Forest."
Performing home inspections in Hillsboro, Oregon has many quirks. Therefore choosing an inspection firm with experience is crucial.  Good luck with your home search and when you need an inspection give Crawford Inspection Services a call.