Home Inspections
After countless hours of searching and looking at houses you've finally decided and now you need a home inspection.
Radon Testing
When the uranium rocks decay, harmful gas is produced, and as it escapes the earth, it can pass through your house.
Sewer Scope
Problems with sewer lines can be complicated and expensive to repair. Getting your sewer lines inspected is like an insurance policy.
Now Offering "Understanding Oregon Home Inspection | Standards of Practice"
Welcome to Crawford Inspections!
We are Oregon's oldest home inspection company serving Portland, OR and surrounding areas. We have been performing high-quality home inspections for over 25 years.
Oregon CCB #76914
Unlike much of our competition, we are not a franchise or new to the business. Our inspectors are career-minded professionals with extensive backgrounds in the home inspection and building trades. Unfortunately, the recent housing 'boom' attracted many unskilled inspectors and franchises to our area, most of which are slowly being weeded out.
Don't get stuck with a substandard home inspection from a guy that was installing alarm systems last year! Put your trust in a company with experience.
Now offering Radon Testing and Sewer Scopes – Just make one call for all your inspections needs
Our inspections cover all of the primary systems of the house including:
Structure
Exterior Building Envelope
Roof/Gutters
Site Grading and Drainage
Electrical System
Plumbing System
Heating and Air-Conditioning System
Interior Components
Attics and Crawl Spaces
Wood Destroying Insect and Organism Inspection (Pest and Dry Rot)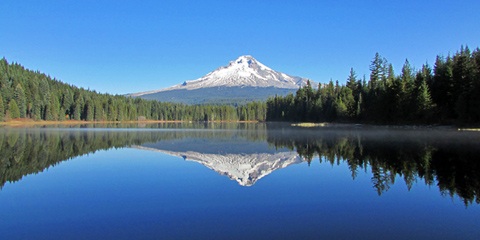 Our reports are clearly worded and include pictures and easy to understand terminology. We don't hand you 20 pages of illegible handwritten comments and confusing check boxes. Each report is written by the person that inspects the house and contains only information specific to YOUR house.
With our home inspection sample report you can find information about common defects and problems with houses all over the internet with a click of a button. You won't find our reports filled with general information or lists of what we're not doing. The information that is important to you is presented in a clear and concise format.